Why New Years Resolutions Fail (And the Science behind Success).
It's that time of year again. Christmas is around the corner, and with each new year come a fresh set of resolutions that 46% of us will fail within a week. That's right. Almost half of us will keep our resolutions for less than 7 days. Nearly half of the US Population participate in the age-old tradition of formulating new years resolutions. Whether it's saving more money, taking more vacation time, exercising, or losing weight, a common denominator is often present: Rapid, Significant change, often with little to no planning. Even as far back as 1988, only 25% of participants were able to quit smoking as a part of the Great American Smokeout, which begs the question:
Why do New Years Resolutions fail so frequently?
A lot of goals for New Year's have to do with developing new patterns or modifying old ones. We are often talking about improving current habits or making new habits whether your resolutions are about things such as eating healthy, exercising more, drinking less, avoiding smoking, texting less, spending more time "unplugged" or any variety of other "automatic behaviors. Habits are automatic reactions or "conditioned" behaviors. Most of the time, we don't even realize we're doing them. The good news is that habits can be changed, and you can set yourself up for success by using a little science.
When developing New Years Resolutions, start small and be specific.
"Walk more" is not particularly helpful. It's too nebulous and easily side-stepped or "fudged". If I take 10,000 steps in a day, and my goal is to "walk more", 10,001 steps are "walking more" but don't represent a meaningful increase by any metric. Mathematically, it represents a 0.0001% increase. But hey, we met our goal and "walked more", right? Instead, a goal such as "Increase walking by 10% each day" gives us both a meaningful increase and a deadline for the behavior. This helps with accountability.
Bootstrap your New Years Resolution to another habit
Using our improved goal of walking 10% each day, we can then tie it to an existing habit as a behavioral response. For example, if I walk to the mailbox each day, I can tie my new goal in as a follow-up to that initial behavior. So each time we reach the mailbox, we might then take a short walk in addition to checking the mail. This helps expand your existing habit towards your new target behavior of walking more.
Set yourself up for success
Behavioral change is significantly more likely to succeed when we set achievable goals. While our goal might be 10% (or more), it may not be realistic to do each day. As such, starting with smaller steps can be beneficial as a defeat early on can be detrimental to our success moving forward. Ideally, we want our initial behavior to change to be easy to accomplish several times each week, preferably three or more times.
Now go get em'!
By setting small, specific goals that are easily achieved and tying them to existing goals, we can dramatically improve our chances of success! Looking for some support to reach your goals in 2021? We can help.
References
Gritz, E. R., Carr, C. R., & Marcus, A. C. (1989). Unaided smoking cessation: great American smokeout and new year's day quitters. Journal of Psychosocial Oncology, 6(3-4), 217-234.
Norcross, J. C., Mrykalo, M. S., & Blagys, M. D. (2002). Auld lang Syne: Success predictors, change processes, and self‐reported outcomes of New Year's resolvers and nonresolvers. Journal of clinical psychology, 58(4), 397-405.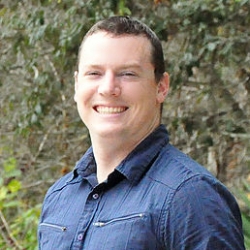 Latest posts by Benson Munyan, Ph.D.
(see all)