What is the Benefit of Faith on Mental Health?
Does someone's belief in God affect their mental health?
According to new research by Jong Hyun Jung in the Journal for the Scientific Study of Religion, belief in god may be a new specific benefit of faith on mental health. "Secure attachment to God attenuates the positive associations between belief in supernatural evil (the belief in the devil, demons, and hell) and social anxiety and paranoia". This suggests that spiritual beliefs may reduce anxious thoughts associated with evil".
The study also provides evidence that belief in divine or spiritual evil may negatively impact mental health, stating "belief in supernatural evil is positively associated with general anxiety and paranoia" and that such beliefs were associated with higher levels of general anxiety and worry, even after taking other aspects of religion into consideration. Jung states "Although the bulk of evidence points to the beneficial effects of religion on mental health, some research demonstrates that certain facets of religiousness have a pernicious association with mental health."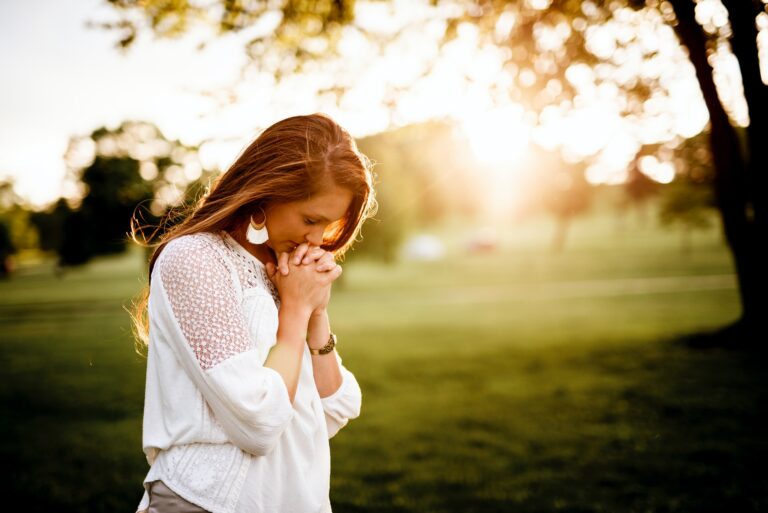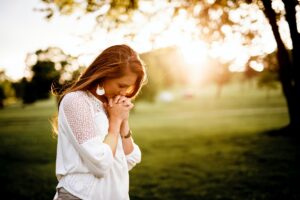 A Mixed Picture
Overall, the study suggests spiritual beliefs have both positive and negative elements, which had previously been explored by researchers Ellison and Lee in 2010. The positive benefits of spiritual beliefs have been previously examined and shown to be an important factor in older adults in research conducted by Kent, Bradshaw, and Eucker (2018), who state "Secure attachment to God and divine forgiveness among individuals with a religious background appear to be linked with salutary mental health outcomes." The research by Kent's team also provides support that spiritual beliefs are associated with increased optimism and self-esteem.
Kent's claims are also supported when examining adolescents as observed in research conducted by Lee Huuskes and colleagues who state "youth who believe in God may be more likely to cope" when dealing with life's struggles. The idea that personal relationships with God are beneficial to mental health is not new and seems to be gaining support. Leman, Hunter, Ferges, and Rowatt (2018) also state psychological well-being may benefit from a positive perception of our relationship with God. Njus and Scharmer (2020) also found that feeling close to God "promotes psychological hardiness that helps in dealing with life stressors."
The benefit of Faith on Mental Health.
Is there a benefit of faith on mental health? The current evidence seems to suggest that's the case. It is important to note that researchers also admit that more research is required to understand the complex relationships between spiritual beliefs and mental health outcomes. It is also important to note that many of these studies explicitly examined individuals' beliefs and perceived relationships with God, rather than the existence of God itself. That's an important distinction to acknowledge.
Are you interested in learning more? Access the rest of our articles here. Want to learn more about services Neurocove Behavioral Health, LLC provides? Click here.
Ellison, Christopher G., and Jinwoo Lee. 2010. Spiritual struggles and psychological distress: Is there a dark side of religion? Social Indicators Research 98(3):501–17.
Huuskes, L. M., Heaven, P. C., Ciarrochi, J., Parker, P., & Caltabiano, N. (2016). Is belief in God related to differences in adolescents' psychological functioning?. Journal for the Scientific Study of Religion, 55(1), 40-53.
Jung, J. H. (2020). Belief in Supernatural Evil and Mental Health: Do Secure Attachment to God and Gender Matter?. Journal for the Scientific Study of Religion, 59(1), 141-160.
Kent, B. V., Bradshaw, M., & Uecker, J. E. (2018). Forgiveness, attachment to God, and mental health outcomes in older US adults: A longitudinal study. Research on Aging, 40(5), 456-479.
Leman, J., Hunter III, W., Fergus, T., & Rowatt, W. (2018). Secure attachment to God uniquely linked to psychological health in a national, random sample of American adults. The International Journal for the Psychology of Religion, 28(3), 162-173.
Njus, D. M., & Scharmer, A. (2020). Evidence that God Attachment Makes a Unique Contribution to Psychological Well-Being. The International Journal for the Psychology of Religion, 1-24.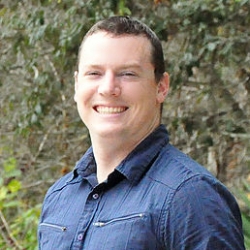 Latest posts by Benson Munyan, Ph.D.
(see all)