Setting boundaries can be tough. These tips can make the process smoother!
The global pandemic caused by the COVID-19 virus has resulted in unprecedented disruption of daily life. With cases exploding in states like Arizona and Florida, it has become increasingly important to exercise social distancing and other preventative measures to not only protect our friends and family from potential exposure but also our communities at large. This need to protect ourselves and others is also contrasted by our desire and need to balance personal needs. Engaging in activities, whether hobbies, exercise, or social interactions remains important. Interacting with others and establishing boundaries while practicing social distancing can be very difficult.; These tips can help!
1. Identify what you are comfortable with, and what is "no-go" behavior.
It is very difficult to set effective boundaries if you have not decided on what is acceptable and what constitutes problematic behavior. Defining specific conditions or behaviors into a list of things that are "OK" or "Not OK" helps us clearly identify our comfort zones. Understanding our limits is critical when setting boundaries with others and helps us communicate those limits clearly to others.
2. Go with your gut.
If you are trying to decide where you stand you stand on a particular issue and experience difficulty making up your mind, try tuning into your emotions. Emotions are often driven by underlying thoughts, concerns, or fears that may not be easily recognized. Discomfort is a surefire sign that your boundary (or someone else's) presents a potential problem that needs to be addressed.
3. Express limits in clear, direct language. 
Communicating our boundaries can be difficult, particularly with friends and family. If those closest to us do not sure are concerns about COVID-19 or have similar boundaries, you may find it even harder to assert yourself. When setting boundaries, using clear language (Masks must be worn at all times) helps remove ambiguity that could become problematic (We'd prefer if everyone wears masks, if possible). Stating our boundaries as preferences may inadvertently convey that the boundary is optional.
4. Practice Assertiveness. 
Sometimes, asserting our boundaries can feel like we might be overly demanding, or even aggressive. In fact, even the word "demand" has negative connotations. Give yourself permission to stand up for your right to make decisions for yourself or your family. Assertive communication is defined by mutual respect of both your right to establish boundaries and the rights of others. 
5. Differentiate between your boundaries and your sense of self.
Should you find that you cannot agree on boundaries or that others fail to respect the boundaries you have tried to establish, it can sting. Remember that failure to agree on pandemic 
boundaries 
is (probably) not a rejection of 
you 
as a person. It is OK to disagree. At the end of the day, you have to be able to sleep with the decisions you have made. If considering where to establish a boundary, if I recommend a single litmus test, it is that question: "If this occurs, will I lose sleep?" If the question is yes, that tells you something. If you feel you have a hard time assertively communicating within your relationships,
we may be able to help
.
About the Author:
Dr. Benson Munyan is a Clinical Psychologist licensed in both Florida and Arizona. He is the Director of Neurocove Behavioral Health and specializes in the assessment and treatment of anxiety, depression, and trauma-related disorders. Dr. Munyan earned his Doctorate in Clinical Psychology from the University of Central Florida. He currently holds clinical privileges at both Neurocove Behavioral Health and the Orlando Veteran's Affairs Healthcare System. He has also previously published clinical research and articles in peer-reviewed journals including PLoS One and Clinical Case Studies.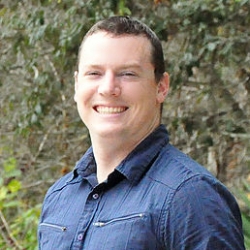 Latest posts by Benson Munyan, Ph.D.
(see all)